【The 7-Seater SUV Tiguan Allspace Elegance Available at $299,800】
The Tiguan Allspace Elegance is now available at $299,800 with 5 years warranty.
The "7 Seaters" SUV Tiguan Allspace Elegance is designed to suit the needs of every member of the family, with numerous equipment that make this model the perfect choice for family. With a 360 Areaview Camera, Leather 'Vienna" seat upholstery with power adjustable front seats & heating function and Touchscreen infotainment system supporting wireless Apple CarPlay, Tiguan Allspace Elegance is richly equipped to enhance the whole driving experience, making the journey much more delightful!
Come visit Volkswagen showroom to know more!
Enquiry: 3698 9888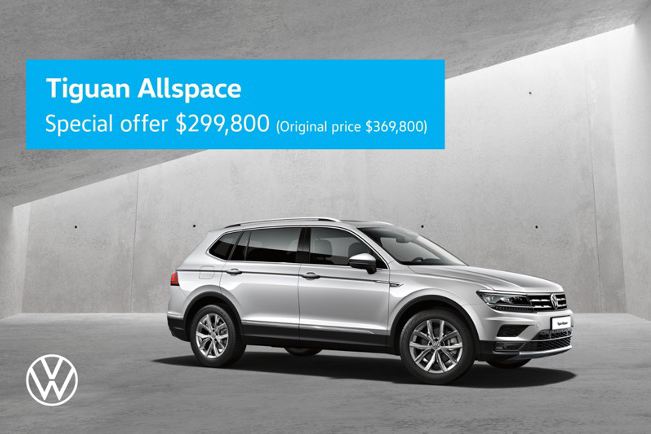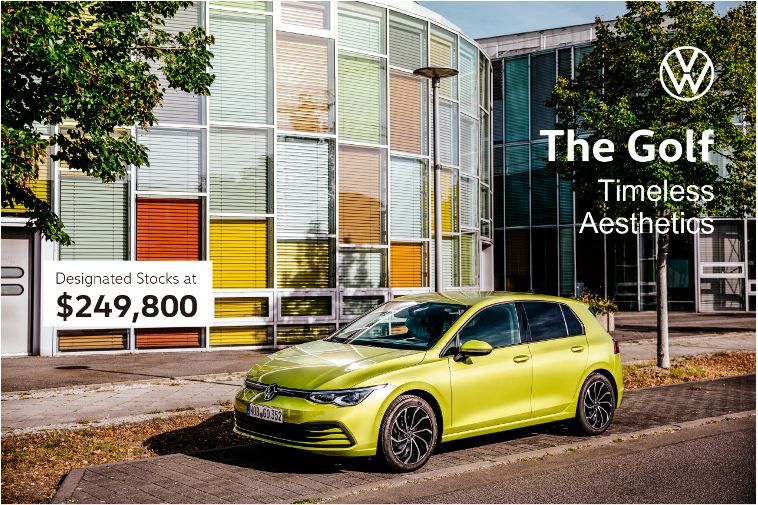 【Timeless Aesthetics –
Volkswagen

Golf designated stocks at $239,800】

With a bright color and an evolving appearance, the new look of the Volkswagen Golf is eye-catching and classic, creating a timeless aesthetic for European hatchbacks!

Standard equipment includes: Standard equipped sunroof, 10.2" Active info display, 9" infotainment system supporting Apple CarPlay, Sporty Shift-by-wire with gear selector , LED rear and back light and more.

The Golf is now special available at $239,800 for designated stocks! Come visit us for the test drive and more details!

Enquiry: 3698 9888
【
Volkswagen

Fly Finance Program – T-Roc available at HK$ 2,498 per month】

The new Volkswagen Fly, a finance program tailored to you to provide assurance around your Volkswagen's future value. Also it allows you to own a new Volkswagen with low monthly payment. You can enjoy 3 flexible options to choose between change a new car, refinance or return the vehicle. Volkswagen Fly offers high flexibility to match your different lifestyle and allows you to have less concerns while achieving your dreams.

Volkswagen T-Roc comes with 1500cc TSI EVO new-gen turbocharged engine and rear parking camera. Ensuring you an excellent and trouble-free driving experience with the lowest license fee. With the two-tone exterior and seats design, just taking you to the next level of enjoyment.

Enquiry: 3698 9888