Customer satisfaction and service quality
Thanks to our comprehensive services, you can hit the road without a care. In the Dialogue Reception, we'll take you through a Vehicle Check – you decide what needs to be done.
Regular Maintenance Service

Comfort that you can completely rely on – day in, day out on your way to work or on a long holiday trip. We see to that with our Regular Maintenance Service. We check your Volkswagen in all important points: from the brakes through to the engine.

Your Benefits

More safety.
Coverage of 53 points check of your

Volkswagen

to ensure your saftey.

Very good value retention and resale value.
Thanks to optimum maintenance and the Regular Maintenance Report.

Peace of mind.
Easily reachable by hotline, service app and on-line booking.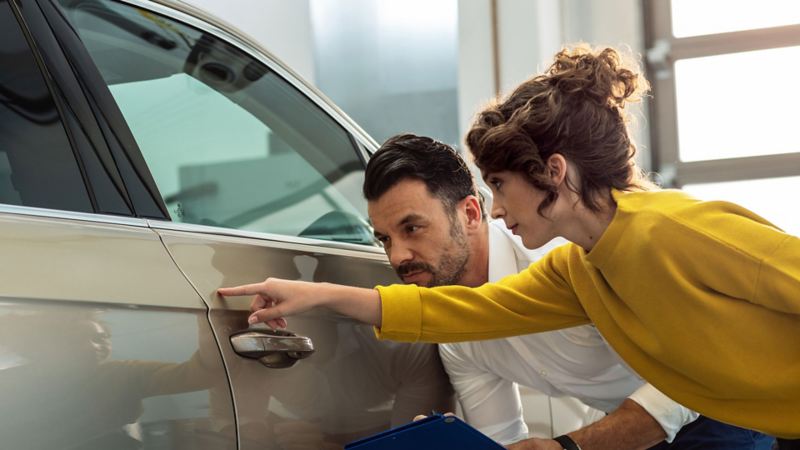 Body and Paint Service
A dent in the panel work? Happens to everyone at some time. Our body and paintwork service will soon make you forget minor damage. Following our repairs, you will be able to rely on your safety again and your bodywork will look as dazzling as it did previously.
Reason: We carry out repairs strictly according to Volkswagen guidelines and replace damaged parts only with Volkswagen Genuine Parts®. To keep all warranties intact for you.

Your Benefits

Good for value retention.


Rust perforation warranty remains intact.


Repairs using

Volkswagen

Genuine Parts® and

Volkswagen

recommended paint.

Thanks to offers like recovery service, repair cost analysis, exclusive car rental service, we walk you through the whole process in a speedy manner.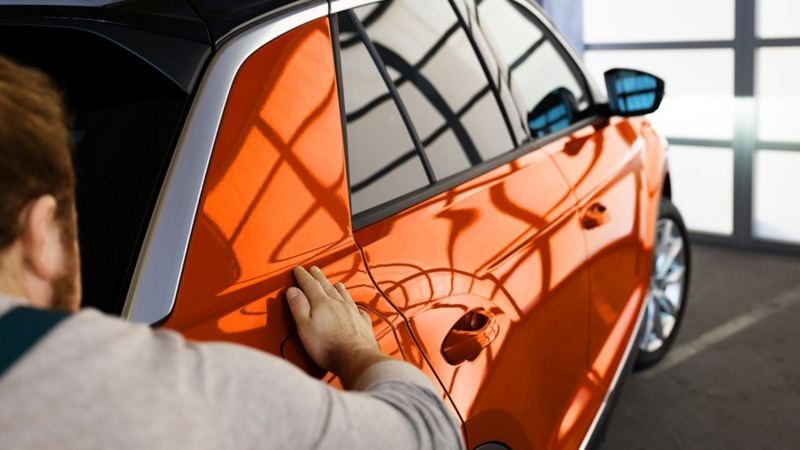 Car Care Service
Dusty streets and polluted air always spend your extra efforts on cleaning your car in vain. Do care your car more before it is too late.

Our professional interior and exterior car caring services provide your Volkswagen a meticulous coating that creates a "showroom shine" and offering a full body and cabin protection that's built to last. Our one-stop-shop services are your best time-saving choice on cleaning your car.
Does your car need the annual examinations at  Car Testing Centres  (CTC)?
We will ensure an appointment is made with a qualified expert. You can have your vehicle checked by our experts, thereby avoiding any unnecessary costs. Check our latest offer from Volkswgen 6+ Service.